Staying on-site at our Camp-Resort offers a wide variety of things to do, but have you thought about exploring Ossipee Lake, New Hampshire? From outdoor recreation to scenic overviews and local mead tasting, Ossipee Lake, NH offers a variety of things to do for all ages. Keep reading for our top 5 recommendations!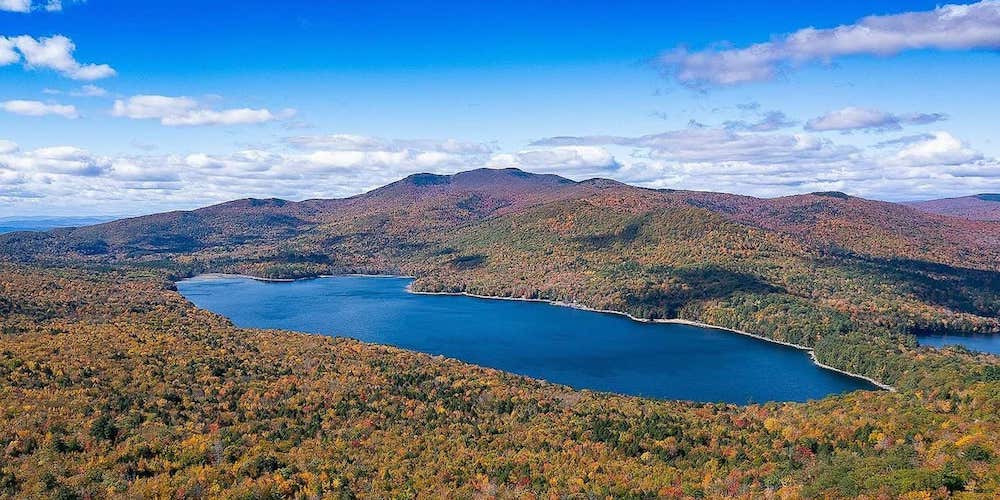 Ossipee Lake Trail
If you're looking to experience the great outdoors and enjoy the natural beauty of the surrounding Ossipee Lake area, take a day hike or bike along the Ossipee Lake Trail. The Ossipee Lake Trail is a fairly easy route that extends along 22 miles, continuing through several towns, and even features a covered bridge. Located within the trail, at the southern end of Ossipee Lake, is the Conservation Hiking Trail and Conservation Boardwalk. These are both great, family-friendly hikes that are shorter with easy access from a small parking lot.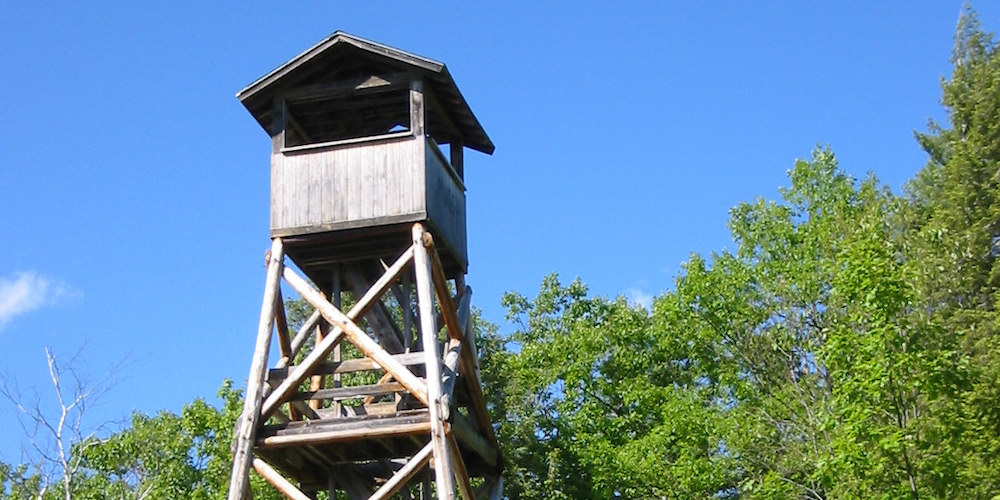 Abenaki Tower
Take in some of the best panoramic views of Lake Winnipesaukee, with a trip up the Abenaki Tower. Located along Route 109, Abenaki Tower was built for one thing only - it's location and the views that it can provide. Residents and tourists alike can climb to the top of the tower and enjoy views of Melvin Village, Lake Winnipesauke, the Ossipee Range and beyond. Plus, did we mention that it is a completely free attraction!? Located just under a half hour from our Camp-Resort, the Abenaki Tower is the perfect day-trip from the park.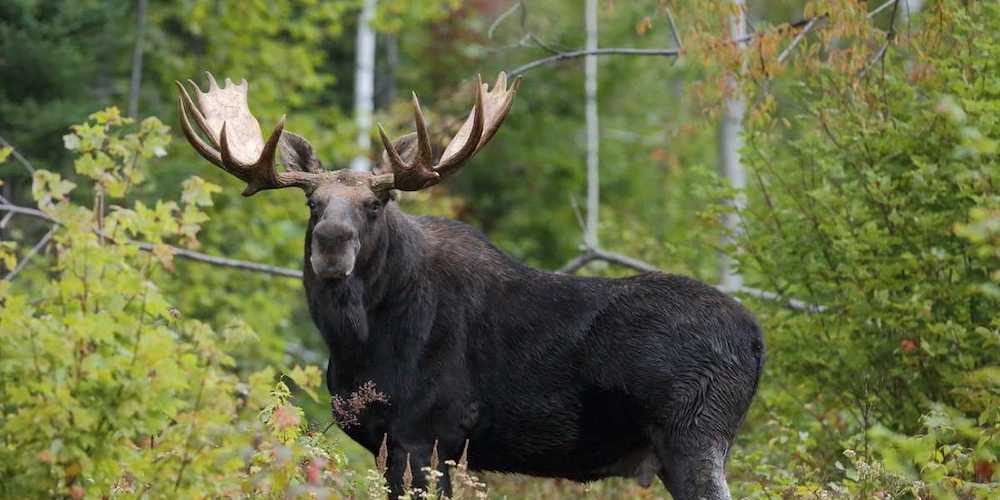 Outdoor Escapes New Hampshire
Outdoor Escapes New Hampshire offers guided adventures, nature tours, and outdoor education for all ages in the Ossipee, New Hampshire area. With the many day trips offered at Outdoor Escapes, there is a trip to fit everyone's interest! For the active outdoor enthusiasts, choose from canoeing and kayaking, target archery, or biking and hiking excursions. For a more relaxed excursion, try fly fishing, moose tours, or sightseeing tours. There are even trips geared towards the avid learner who wants to touch up their knowledge or gain new knowledge around outdoor photography, nature and history, or survival skills. All of the tours at Outdoor Escapes take place in different locations near Ossipee Lake, but their home base of Freedom, New Hampshire is just over fifteen minutes from Westward Shores Cottages and RV Resort. This makes it easy to visit the surrounding area when camping in Ossipee, NH! Make sure to plan ahead and book your adventure in advance!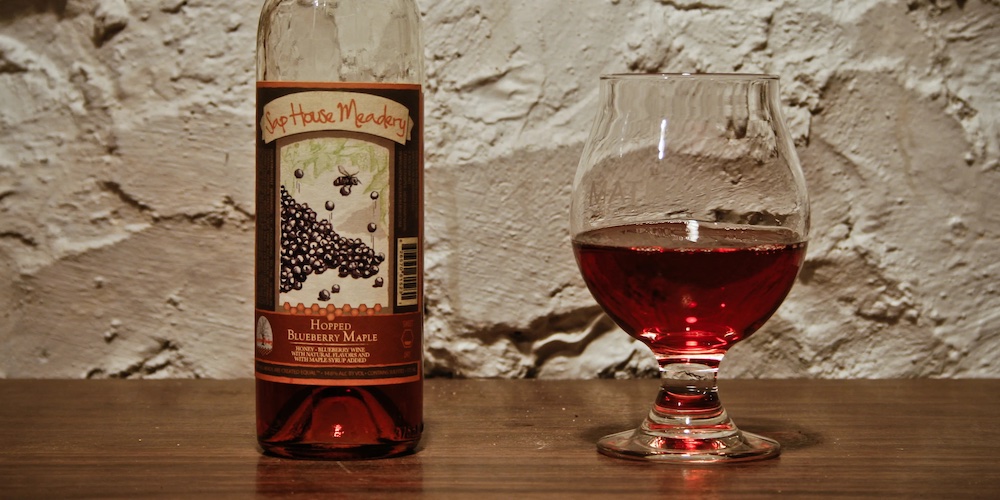 Sap House Meadery
Looking to go Ossipee Lake camping but want to get out for a night? Pop over to the local Sap House Meadery, located between the Lakes Region and White Mountains of New Hampshire. Located under ten minutes from Westward Shores Cottages & RV Resort, Sap House Meadery is a local producer of hand-crafted meads (honey-wines) that are brewed right on-site. Their Mead Pub provides food and drinks on the weekends for when you don't feel like cooking or just want a fun environment to hangout in. You can also take a Hive to Bottle Tour on Saturdays and see how their meads are made, followed by a tasting of their different varieties. Making a reservation for a tour is strongly encouraged but walk-ins to the Mead Pub are more than welcome.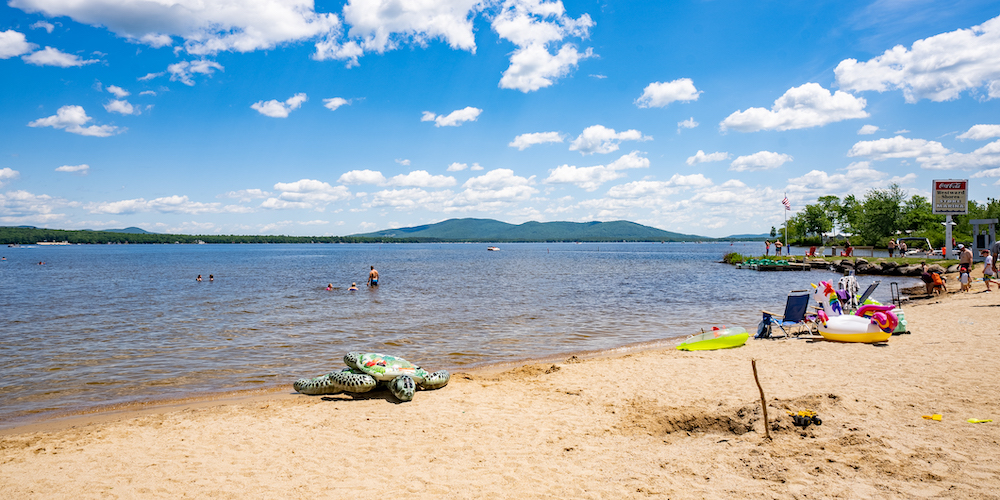 Beaches, Boating, & Pools
We can't forget to highlight all of the fun water attractions offered at our Camp-Resort, Westward Shores Cottages & RV Resort, located right on Ossipee Lake in New Hampshire! Our campground has over 2,000 feet of sandy shore front for swimming, building sandcastles, or renting one of our kayaks, paddle boats, and stand-up paddle boards. Boaters can also take full advantage of our location on the northwest shores of Lake Ossipee by utilizing our boating facilities, such as mooring rentals, boat and trailer storage, and Marina, complete with a fuel pump to gas up before a day on the lake. Additionally, we have both indoor and outdoor pools for even more water fun, making us one of the top New Hampshire campgrounds on the lake!
As you can see, there is so much to do in Ossipee Lake, NH that the whole family will enjoy. Whether you're looking to get active in the outdoors with the Ossipee Lake Trails or Outdoor Escapes New Hampshire, or immerse yourself in the local area at Abenaki Tower or the Sap House Meadery, Ossipee Lake, NH, has something for you. If you and your family are interested in additional Ossipee Lake experiences, check out this list for everything Ossipee Lake, NH has to offer. Start planning your day trip to Ossipee Lake now!