When planning the perfect trip to anywhere, food is a huge consideration. It can be stressful trying to find the perfect place to eat for the family or a nice brewery or winery to visit on your own. Fortunately, when it comes to the city of West Ossipee, NH we've got you covered. Below, we've outlined a few restaurants, wineries, and breweries that we personally recommend and hope you give a try during your next visit!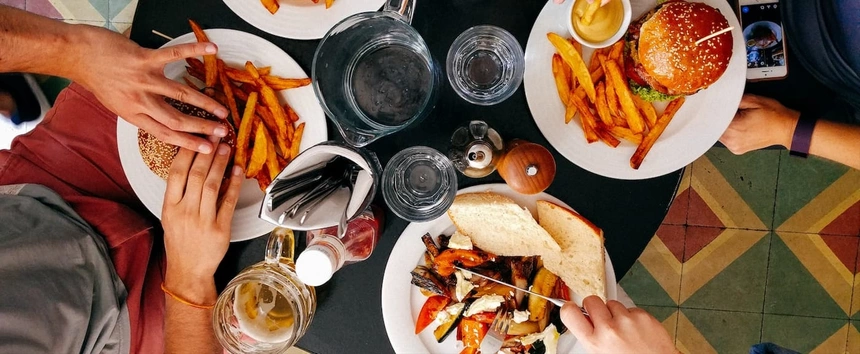 Restaurants
Finding a place to sit down and grab a bite can be tough. With so many different options and varying reviews, it can be difficult figuring out what places are truly good. Well, we can help with that! The West Ossipee area has tons of restaurants to choose from with delicious food options. We've compiled our top five Ossipee, NH restaurants below!
Harley Jacks Burgers and Brews
Located just down the road from Westward Shores, Harley Jacks Burgers and Brews is a great choice for your next family outing while at our Camp-Resort. With a full events calendar, including Jeep, Motorcycle, ATC, and Snow Mobile events, there is always something to do - and eat - at Harley Jacks. With mouthwatering menu options from nachos, poutine, and BBQ chicken, to mussels, steak tips, and lobster, your whole family is sure to find something they love! Plus, Harley Jacks also offers a large selection of options for their kids menu!
Jake's Seafood and Grill
You can't go to West Ossipee without enjoying some fresh seafood! With menu offerings such as Lobster Rolls, Haddock Tacos, Fried Sea Scallops, Seafood Casserole, and more, Jake's Seafood and Grill is the best place to fill that fresh seafood craving. If a family member does not like seafood, then they're still sure to find something they will love! They can choose between a number of options such as: wraps, burgers, chicken salad, Chimi Chicken Linguini, and more at this restaurant in Ossipee, NH.
Yankee Smokehouse
If you enjoy mouthwatering BBQ, then this is the place for you! Open for dine-in and takeout, Yankee Smokehouse offers BBQ brisket, baby back ribs, pulled pork, chicken, and more! They also offer a number of unique pizzas, sandwiches, and salad options for those who do not enjoy BBQ, making this a great destination for restaurants in Ossipee, NH! Drive just a short distance down the road from Westward Shores to get your hands on this delicious food!
Wolfetrap Grill & Rawbar
Drive a little further down the road to Wolfetrap Grill & Rawbar, where you can expereince incomparable views of the marina at Back Bay and enjoy a nice atomosphere while eating outside. Their menu offers a full Raw Bar, including oysters, shrimp, and lobster. For those seafood haters, there's also a full menu for soups, salads, burgers, and entrees like Penne Vodka and BBQ Half Chicken. Plus, there is a full menu, making this a great destination for the whole family!
Pavilion
Looking for a date night destination? Elevate your night out with a meal at Pavilion! Working with local farmors of New Hampshire, the menu boasts freshness and creativity that can't be beat. Find local flavors, all uniquely prepared with picture-worthy flare.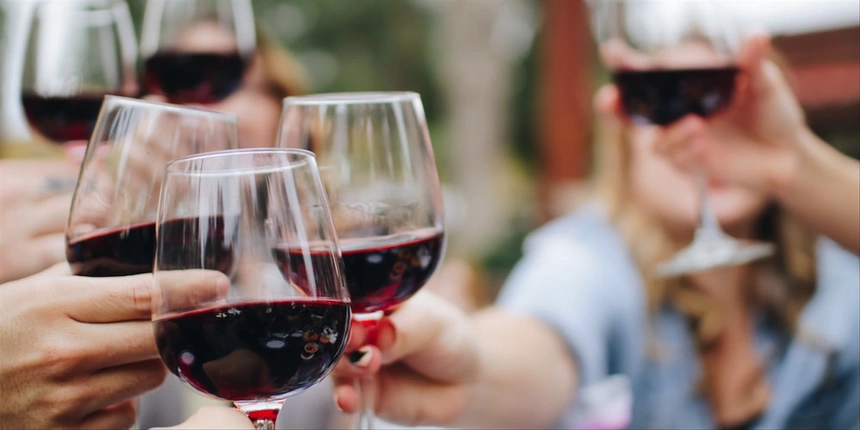 Wineries
Enjoy the terroir of the east coast vineyards when you explore these top four local New Hampshire wineries. Sip on some local wines right near West Osspiee, NH when you vacation at Westward Shores and find your new favorite wine!
Sap House Meadery
For an unusual take on wine, try Sap House Meadery and enjoy wine made from honey. Plus, it's locally made, which means it is that much better! Not only are their wines unique, but their dining area also offers a unique ambiance that will make you feel like you're going back in time. Be sure to plan your visit to the Mead Pub & Tasting Room for the ultimate experience of mead, food, and more!
Whippletree Winery
Known as "the winery in the woods", Whippletree Winery offers a number of specialty wine options, all made locally! From white wines to red, fruit forward to dry, you are sure to find something to make everyone in your group happy! Located near West Ossipee in Tamworth, this small winery will be worth the drive!
Hermit Woods Winery & Eatery
For a more luxurious wine night, try Hermit Woods Winery & Eatery, where you can find a tasting room, winery tours, and even a listening room with piano nights in the loft! Enjoy live music and shows, including fine food and specialty wines - even in the winter! As far as wineries in New Hampshire go, you'll want to be sure to plan your visit to Hermit Woods!
White Mountain Winery
This local winery is located just a short distance from our Camp-Resort in West Ossipee. White Mountain Winery offers a wide variety of red, white, and fruit forward wines, which means that you are sure to find something you will love! Plus, for all the dog lovers out there, the shop dog is ready and waiting to say hello when you enter into this quant shop in North Conway!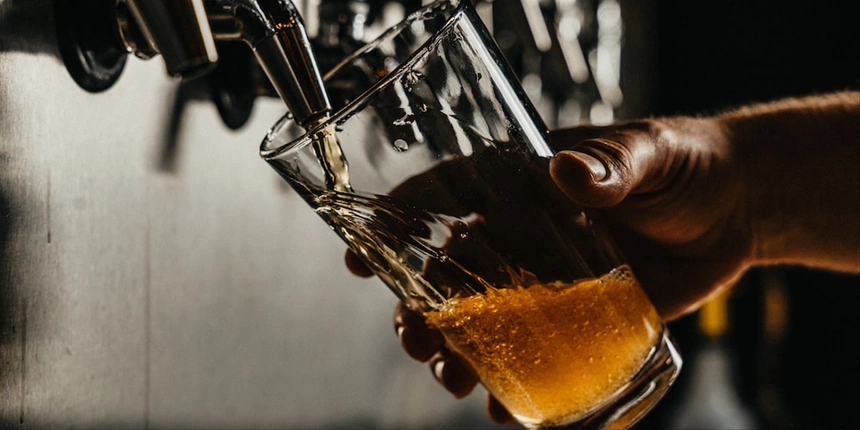 Breweries
West Ossipee, NH offers plenty of breweries but finding the best ones to visit can be tricky. Fortunately, if you're looking for a cold one in North Conway or trying to sample some craft brews in West Ossipee, these five breweries we've compiled below should have you covered. Check out our list for some of the best breweries in New Hampshire!
Hobbs Tavern & Brewing Company
Looking for an East Coast staple? Head over to Hobbs Tavern for locally crafted beers and fresh food. Plus, unique events are happening all year-round, such as live music and trivia nights! With a large number of beers on draft, you are sure to find something that you love at this New Hampshire brewery!
Sea Dog Brewing Company
Get ready for mouthwatering food that is sure to top the list for New Hampshire breweries! Stop by Sea Dog Brewing in North Conway, just up the road from West Ossipee, for five locally made brews such as: Raspberry Wheat Ale, Blue Paw Wild Blueberry Ale, Sunfish Ale, and more!
Lone Wolfe Brewing Company
Established in 2014, this some-what new brewery is located just a short distance from Westward Shores, in Wolfeboro, NH. With 9 beers on draft and a food menu boasting fresh new flavors such as specialty sandwiches, you will not regret a trip to Lone Wolfe Brewing Company. Plus, be sure to stop by soon to enjoy their summer concert series!
One Love Brewery
Located just a short drive from West Ossipee, One Love Brewery is home to some of the best beer and best eats in the area. Find delicious menu offerings such as Lamb Lollipops, Brewmasters Duck Tacos, and North Country Poutine - and that's just for starters! Enjoy locally crafted beers while munching on this fine cuisine with brews such as a North German Pilsner, Munich Dunkel, Vienna Lager, and more! Plus, the menu offers a wide selection of kids meals and the outdoor seating area is pet friendly, making it a great destination for the whole family. Be sure to plan your trip soon to catch their summer concert series!
Tuckerman Brewing Company
Check out Tuckerman Brewing, where there is a full window into the brewing process, where you can not only enjoy handcrafted beer, but also see how it's made! With a full menu that offers items like pizza, beer pretzels, and salads, this can be your one-stop-shop for an evening of fun. Plus, enjoy live music and even cornhole nights!
Whether you're looking for a nice family restaurant, a beautiful vineyard & winery, or a cozy taproom to discover, West Ossipee, NH has a place for you. If you need a place to stay while out here though, check out our Camp-Resort, as we are only a short distance from all of these excellent spots! To book your stay, call (603) 539-6445 or click here to view availability. We look forward to seeing you soon!