If you're visiting our Camp-Resort this season, you'll probably need a few suggestions for things to do outside of our Ossipee Lake campground! With all that we have to offer, you won't need to leave our New Hampshire campground unless you're itching to explore the surrounding area! Meredith and neighboring towns have plenty of options for family-friendly things to do. Here is a mix of 10 things to do in Meredith, NH to keep in mind for your next stay with us!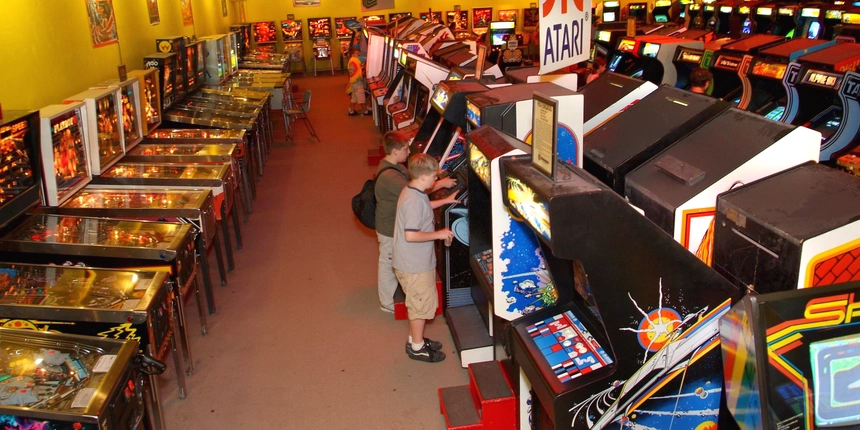 Photo Courtesy of Funspot website
Family-Friendly Attractions
Funspot
Funspot has one of the largest collections of early-1970s to late-2000s video games in the world. Come see and play all of the classic arcade games of the 80s and beyond! However, if video games aren't for you, Funspot also has bowling, mini golf, a ropes course, and more. If you're looking for some family fun while camping near Meredith, this is one spot you can't miss.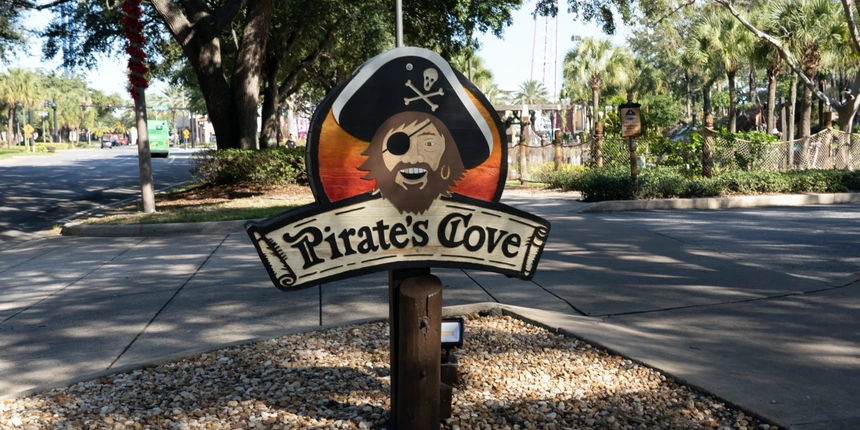 Pirate's Cove Adventure Golf
Pirate's Cove Adventure Golf is an 18-hole mini golf course. This fun course has fun and interesting features and obstacles. With holes ranging in difficulty from challenging to simple, this course is a great place to have some fun with the family for the day!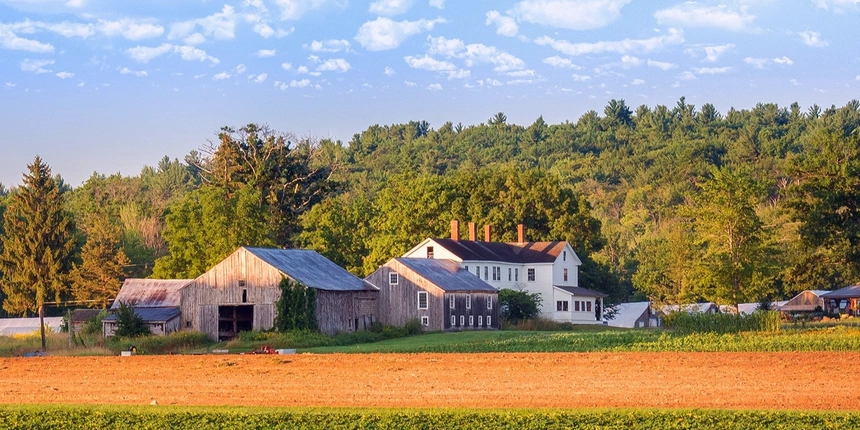 Photo courtesy of Moulton Farm website
Moulton Farm
Visiting in the fall? Beyond the beautiful scenery and the changing colors of the trees, Moulton Farm also has a pumpkin patch and a corn maze to enjoy! Spend the day exploring this farm at your leisure. With cider, pies, and the best cider donuts in the state (or country, depending on who you ask), this is one spot you won't want to miss when you visit our campground near Meredith, NH in the fall!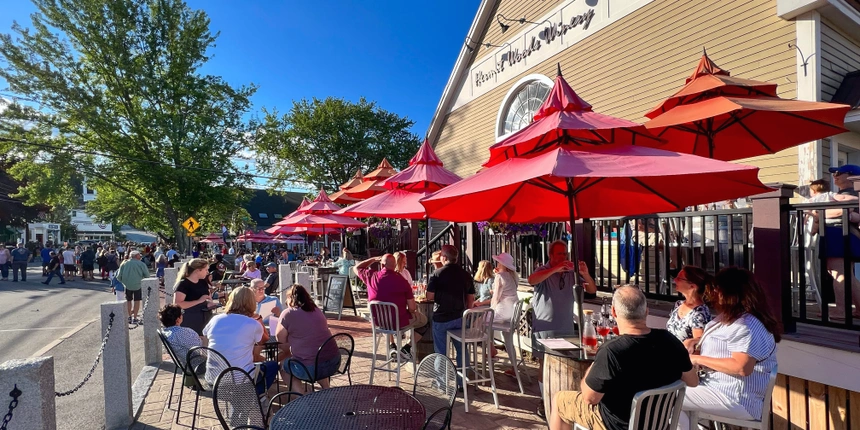 Photo courtesy of Visit New Hampshire website
Top Local Restaurants
Hermit Woods Winery & Eatery
For those in need of a date night spot, Hermit Woods Winery & Eatery is a great place to consider. They have great wine tastings, the staff is all very knowledgeable and friendly, and the wines are delicious. The food is great too, the only issue you may run into is not having enough hands to carry out all the bottles of wine you'll want to buy!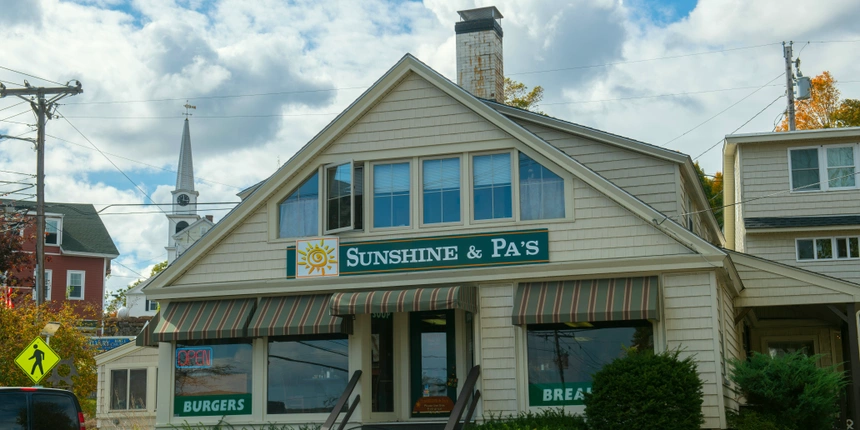 Sunshine and Pa's
Sunshine and Pa's is an adorable house restored into a restaurant! Conveniently located in town, this small spot has great breakfast and lunch options. They have delicious benedicts, as well as biscuits and gravy, and other options. The staff is extremely friendly and makes you feel like you're visiting an old friend's house!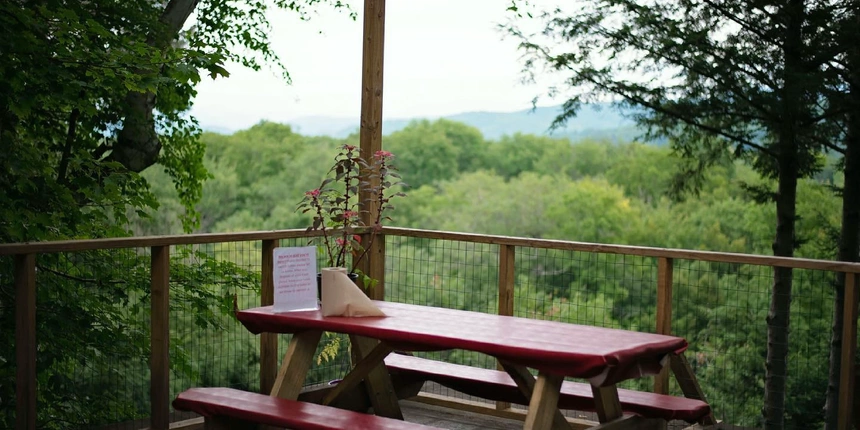 Photo courtesy of Little Red Schoolhouse Facebook page
Little Red Schoolhouse
The Little Red Schoolhouse is located a little outside of Meredith but is only 30 min away from the town. They have a gorgeous terrace that allows you to enjoy beautiful views of the countryside while you eat. They specialize in seafood and serve a super good lobster roll and clam chowder. If you're in the area and looking to have authentic east coast seafood, the Little Red Schoolhouse is a great place to try.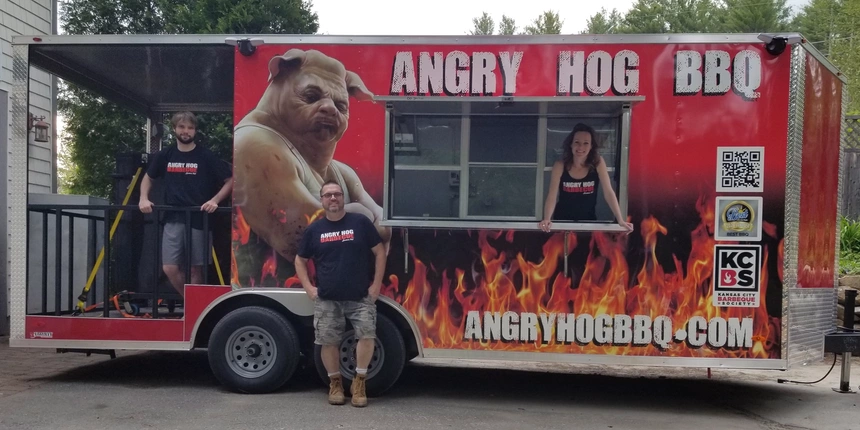 Photo courtesy of Angry Hog Barbecue Facebook page
Angry Hog Barbecue
Angry Hog Barbeque is a fairly new food truck parked in Meredith. However, after only being there for a short time, Angry Hog has solidified themselves as a great spot for some BBQ in the area. They've won plenty of accolades and awards to prove it too including 2022 best barbecue in the Lakes Region. Give this place a try if you're in the area!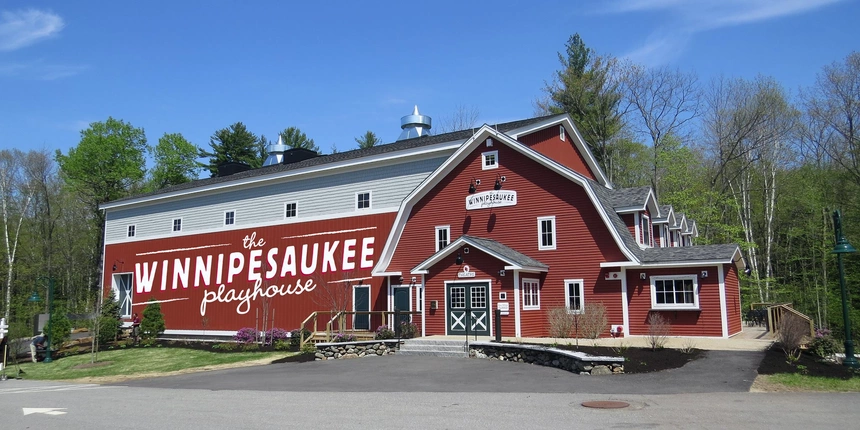 Photo from Winnipesaukee Playhouse Facebook page
Best Nearby Activities
Winnipesaukee Playhouse
The Winnipesaukee Playhouse is not what you'd expect from their facade. With a barn themed exterior, the Winnipesaukee is actually a theater! With 200 plus seats, they host many professional shows in the summer, and show community shows after the professional season. As arguably the only theater in America to do so, this unique theater is worth a stop if you're looking for things to do in Meredith, NH.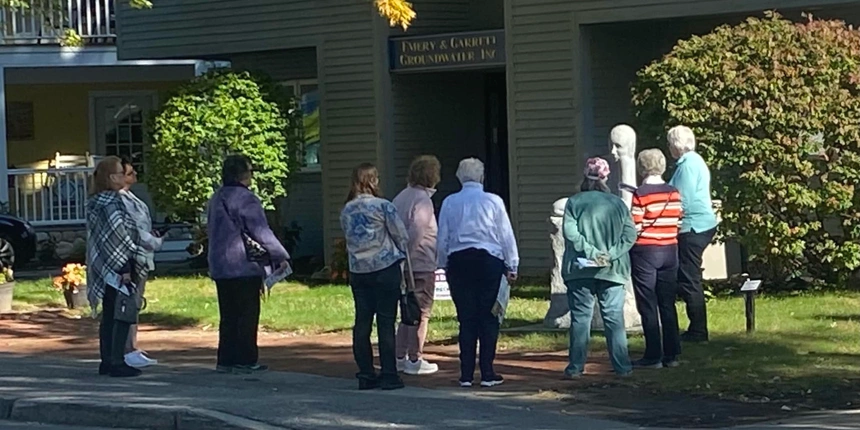 Photo courtesy of the Meredith Sculpture Walk Facebook page
Meredith Sculpture Walk
The Meredith Sculpture Walk is a year-round public sculpture display. They feature over 30 art pieces by different artists. Come take this stroll through downtown Meredith right by the scenic Meredith Bay. If you're looking for something fun (and free), the Meredith Sculpture Walk is worth checking out.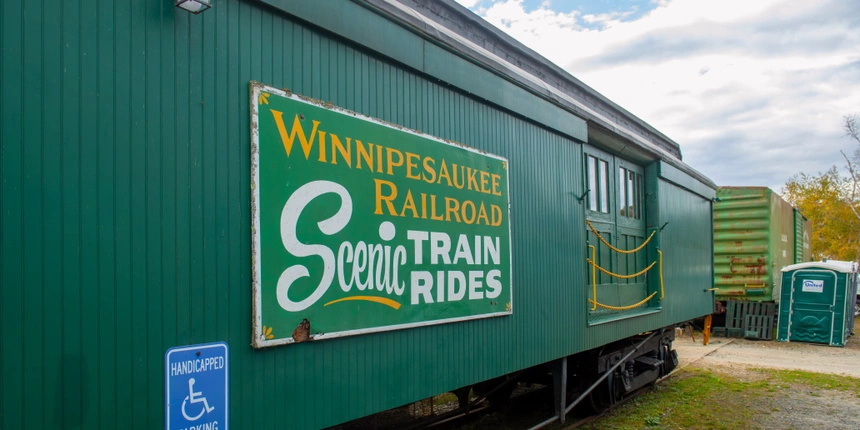 Winnipesaukee Scenic Railroad
For those interested in trains, or simply a relaxing and beautiful 2 hour ride, check out the Winnipesaukee Scenic Railroad! Take a scenic ride along the lakeshore for stunning views and experience what it was like to live during the time of these vintage trains.
Hopefully you're able to add a couple of these stops to your itinerary next time you stay with us! Our Camp-Resort is the perfect homebase if you're traveling to New Hampshire and interested in Lake Ossipee camping. While there is plenty to do at our Camp-Resort, we hope you can venture out to Meredith and other nearby towns to see some of our local favorites!